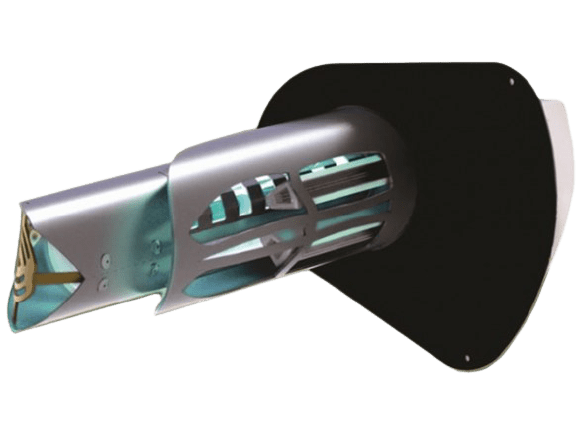 REME HALO Whole Home In-Duct Air Purifier
Better life through better air
REME-HALO® is more than a conventional UV lamp, not only because of its innovative design, but also because of its ability to actively improve the quality of the air in your home. Most air purification systems are either passive or ineffective at meaningfully reducing pollutants. That's why the REME-HALO® was designed to be something better. Not only does it use UV light, but it also has other advanced proprietary technologies to improve the quality of your air. One of which, sets this product apart through its ability to produce low levels of hydrogen peroxide in the air that circulates through your air-conditioning system and indoor spaces. Throughout your air-conditioned space, REME-HALO® reduces bacteria, viruses, odors and mold spores in the air and on surfaces. If you want to feel the healthy difference a REME-HALO® can make, contact us today!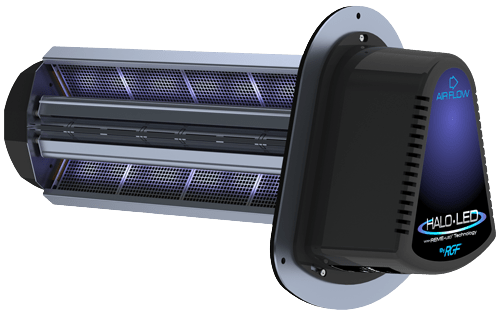 REME HALO-LED Whole Home In-Duct Air Purifier
Help protect your air and the environment
As the leader in innovative solutions to indoor air quality problems, it's no surprise that RGF® has taken air purification to the next level. The HALO-LED™ Whole Home In-Duct Air Purifier uses our new revolutionary REME-LED® technology to help protect the air for you and your family. REME-LED® provides a longer product life with improved energy efficiency, zero ozone creation and no mercury (sometimes found in traditional UV lamps).
You get proactive air treatment in your home combining low levels of airborne hydrogen peroxide with ionization to reduce viruses, bacteria, mold spores, dust, dander and pollen. The difference is we now use a revolutionary, energy efficient UV-C LED that turns on and off with your blower and a new washable hybrid ceramic catalyst.