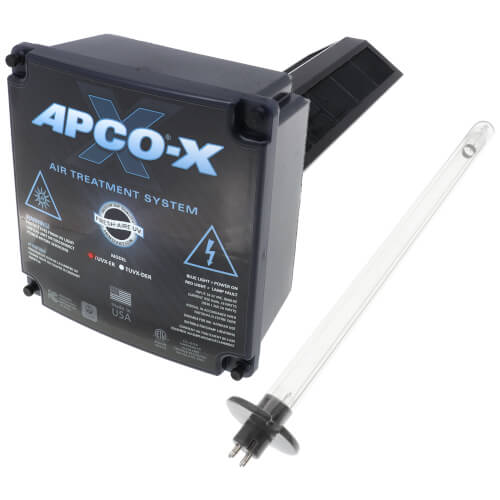 Introducing our most advanced whole-house air treatment system yet. APCO-X is the result of ten years of APCO development. It will revolutionize indoor air quality with significantly improved performance, functionality, and reliability.
• 33% more effective than previous model in laboratory tests
• V-Twin element with over 65% more effective carbon surface area
• EverCarbon™ cells with proprietary antimicrobial  nanotechnology
• 3 year UV-C lamp
• LED status and lamp fault indicator
• Translucent polycarbonate housing
• Face-plate rotates for vertical or horizontal installation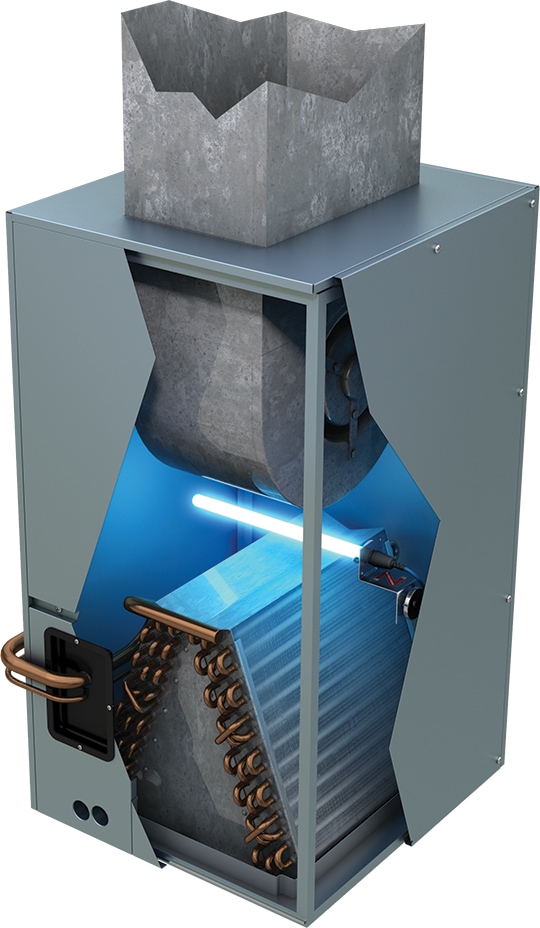 FreshAIre Dual Bulb UV System
The Fresh-Aire UV AHU Series 1 germicidal UV light system is installed in the central air system where it sterilizes airborne viruses and bacteria. It also suppresses mold growth on the cooling coils and surrounding areas while generally improving indoor air quality throughout the home. It is available in single/dual or triple/quad lamp configurations for more comprehensive UV light disinfection.
HEAVY-DUTY POWER SUPPLY
The auto-switching 120-277 VAC power supply is completely sealed for mounting in wet locations. In addition, the UV lamp cables incorporate a waterproof connector design with a 6' lead to allow safe routing of cables within the air handler. The power supply is available with an optional 120 VAC plug.