Rheem Thermostats and Controls
Rheem offers a line of thermostats and controls to meet the needs and budgets of today's homeowners and business owners. These products provide a complete system solution from one brand - Rheem. From our programmable thermostats that can save up to 30% on heating and cooling costs to the revolutionary EcoNetTM Control Center that allows easy control of the home's highest energy consuming systems - heating, cooling and water heating. Plus, all Rheem thermostats and controls are backed by a 5-year limited warranty.
Select a Model to Learn More:
EcoNet Smart Thermostat - RETST700SYS
Built-In WiFi

4.3" LCD Touch Screen

Local Weather - Current conditions plus 6-day forecast

5 Operating Modes - Heat, Cool, Auto, Emergency Heat and Fan only

7 - Day Programmable Schedule - offers comfort without thought

One-Touch Away - Quickly switch to your energy-saving away preferences

Vacation Scheduling - Allows you to save while you're away and come home to comfort

Motion Sensor - Automatically wakes the screen as you approach

Standby Screen - Displays indoor temperature and current weather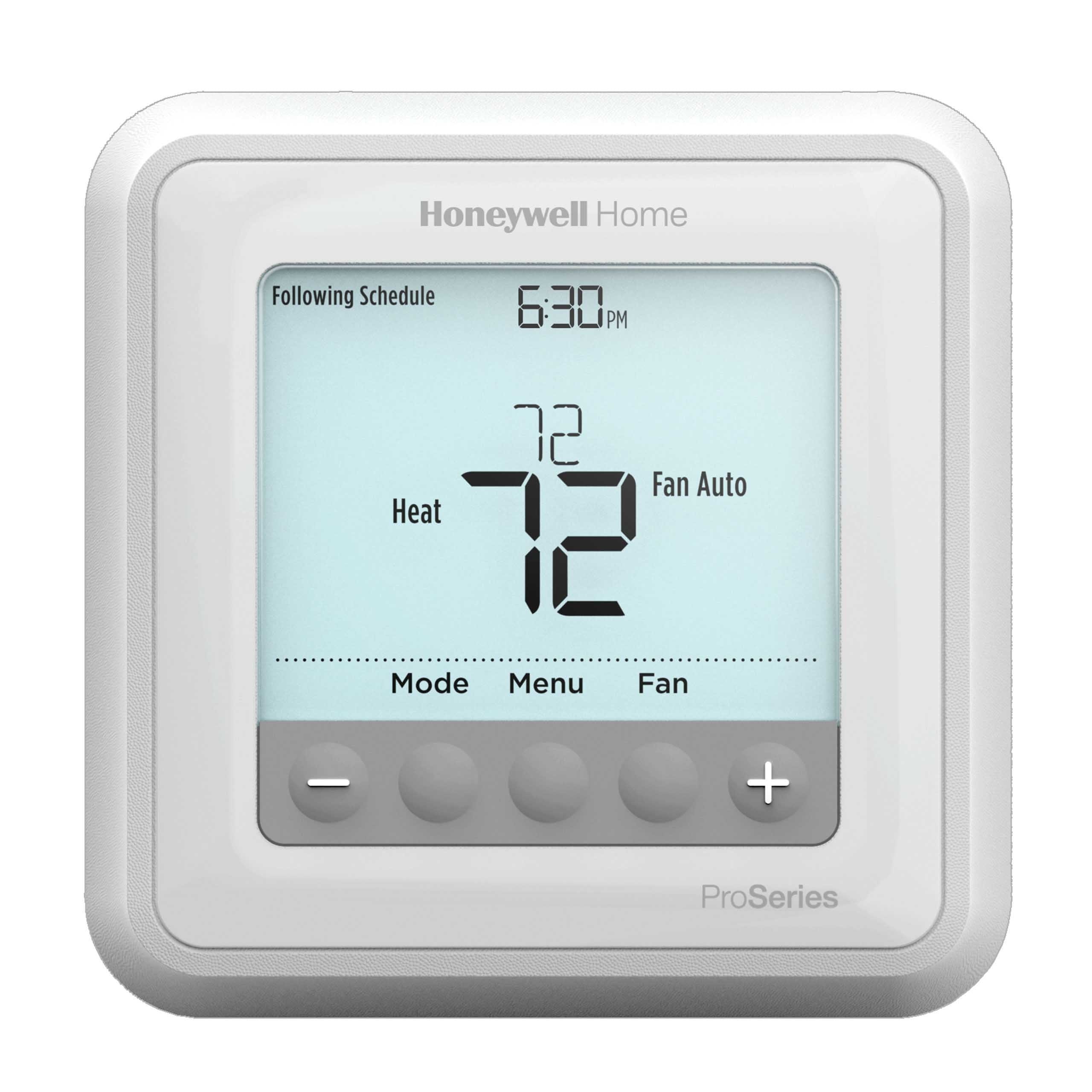 Honeywell - TH6210U2001/U - T6 Pro Programmable Thermostat

Simplify Selection and Installation
The T6 Pro Programmable Thermostat streamlines everything from product selection and installation to customer support. With a standard footprint and simple interface, the T Series will enhance the entire thermostat experience for you and your customers.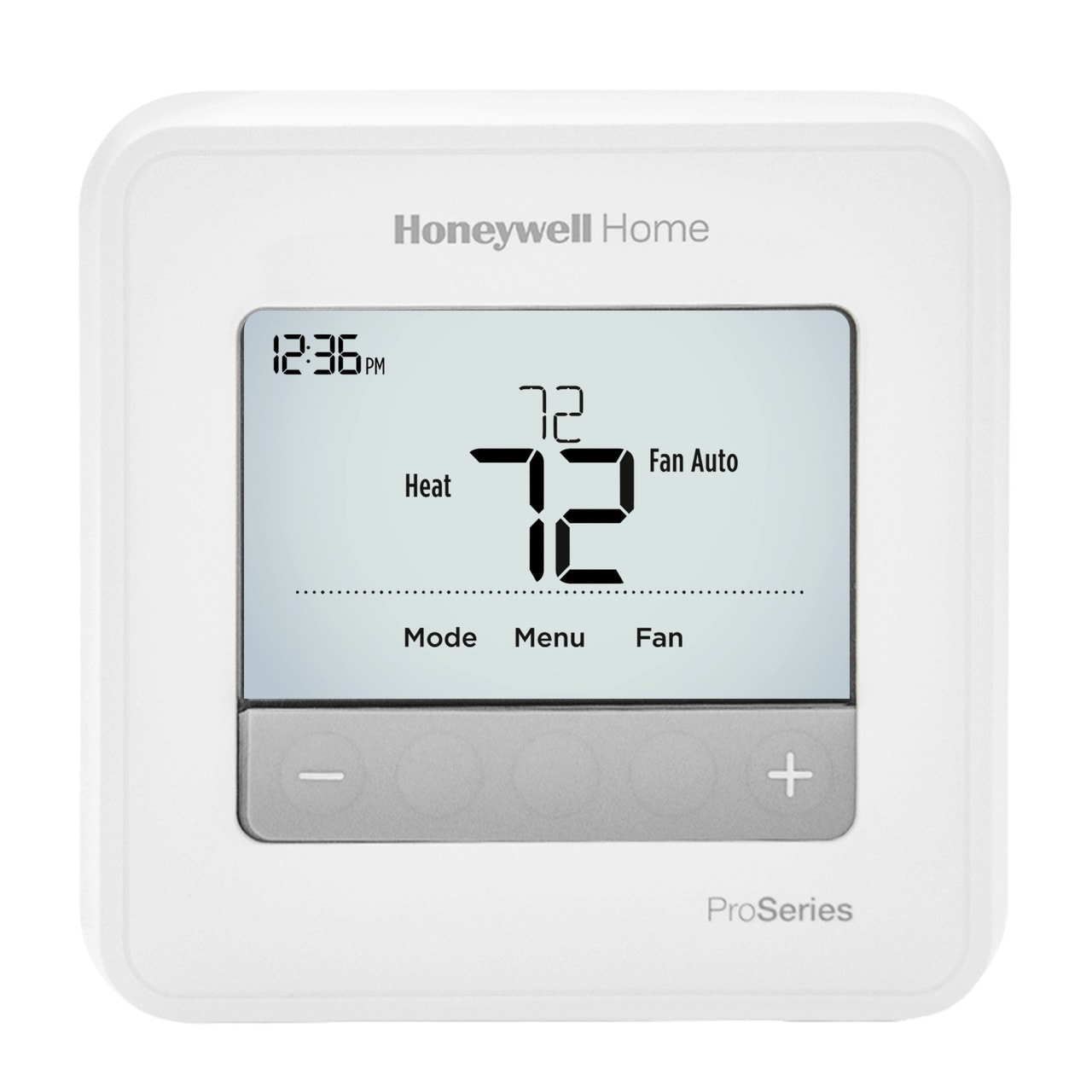 Honeywell - TH4110U2005/U - T4 Pro Programmable Thermostat
Simple Programmable Comfort Control
The T4 Pro Programmable Thermostat streamlines everything from installation to customer service and support. With a 7-day programmable schedule and simple interface, the T4 will enhance the entire thermostat experience for you and your customers alike.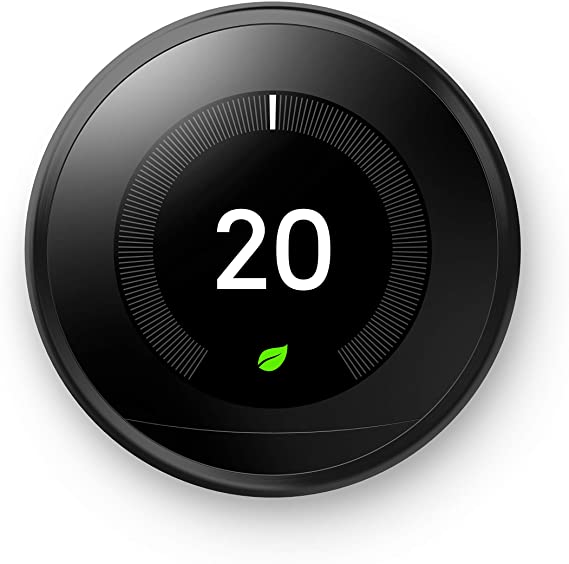 Google Nest - Nest T3016US - 3rd Gen-Pro Learning Thermostat, Wi-Fi Programmable
The Nest Learning Thermostat is designed to be easy to use. It learns what temperatures you like and builds a personalized temperature schedule to help keep you comfortable and help save energy.
Use the ring to control your thermostat
Use it just like a normal thermostat, turn the ring up when you want it a little warmer, and turn it down when you want it a little cooler. Press your thermostat ring towards the wall to open the menu. Turn the ring to select a menu option and press the ring towards the wall to confirm your selection. The Nest Thermostat does not have a touchscreen.
The screen at a glance
You'll be able to tell what your thermostat is doing by the color of the background. The screen will be orange when your heating is on or blue when your cooling is on. When your heating and cooling are idle the background will be black.
Features:
Built-in rechargeable lithium-ion battery
Wall mountable
Switch to other temperature modes: Eco Temperatures, Heating vs. cooling, Off mode
Learning and scheduling: How it programs itself, Auto-Schedule, Eco Temperatures, Sunblock, Filter reminders, Manual scheduling
Display: Take a tour of the screen, Quick View, Time to Temperature, Farsight (3rd Gen)
Energy use: Nest Home Report, Nest Leaf, Increase energy savings, Rebates and reward programs, Locking your thermostat
Homes and users: Home/Away Assist, Family Accounts, Multiple homes
Nest app: Android, iOS, or use a computer. By using the Nest app, you can control your thermostat and view Energy History.
2-Year Limited Warranty
Compatibility:
The Nest Learning Thermostat works with 95% of 24V heating and cooling systems, including gas, electric, forced air, heat pump, radiant, oil, hot water, solar and geothermal.
Heating: 1, 2, and 3 stages (W1, W2, W3)
Cooling: 1 and 2 stages (Y1, Y2)
Heat pump: with auxiliary and emergency heat (O/B, AUX, E)
Humidifier or dehumidifier (HUM, DEHUM)
Fan (G)
Power (C, RH, RC)
Sensors:
Temperature
Humidity
Near-field activity
Far-field activity
Ambient light